1.2

What conditions can Physical Therapy treat?

Physical therapy can help anyone suffering from a musculoskeletal condition, rehabilitating after surgery, recovering from neurological issues such as stroke or experiencing difficulty walking or balancing.

Here are some of the most typical examples of conditions which physical therapists can treat: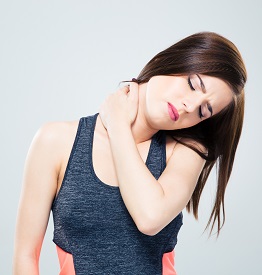 Back Pain
Whiplash / Neck Strains
Elbow Issues
Foot Issues
Knee Issues
Shoulder Issues
Stroke Rehabilitation
Carpal Tunnel Syndrome
Hip or Knee Rehabilitation after Replacement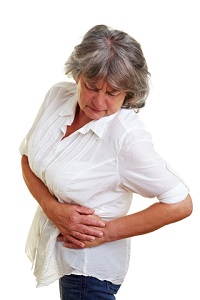 1.3

Can it cure my condition?

Physical therapy is capable of curing many conditions ranging from mild to severe. This is especially true when patients are rigorous in following the directions of their treatment plan.

Of course, not all conditions can be "cured", but in most cases physical therapy can at least provide very significant pain relief and improved mobility, and therefore improved quality of life.

Our physical therapists will be able to give you a clearer indication of what outcomes are possible for following a thorough evaluation of your condition.
2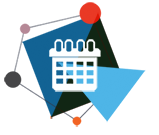 2.1

How long will it take for me to feel better?

Most patients can expect an improvement of pain symptoms within the first two weeks, however this obviously varies depending on your condition and other factors.
2.2

How many sessions will I need before I see results?

Here are estimates of the number of treatments required to fully relieve pain symptoms and restore mobility to the affected area based on the typical patients we see everyday:
Back Pain (10-20) sessions
Shoulder Issues (5-10) sessions
Whiplash / Neck Strains (10-20) sessions
Stroke Rehabilitation (20+) sessions
Elbow Issues (5-10) sessions
Carpal Tunnel Syndrome (5-10) sessions
Foot Issues (5-10) sessions
Knee Issues (10-20) sessions
Hip or Knee Rehabilitation after Replacement (20+) sessions
2.3

How long does each session take?

A typical physical therapy session lasts (30-40) minutes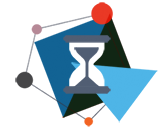 3
HOW WILL IT WORK?
The process of physical therapy at Nektalov Family Chiropractic & PT can be described in the following four steps:
3.1

STEP 1- Diagnosis

The first step is a thorough evaluation of your musculoskeletal condition and an analysis of how this dysfunction is impacting the rest of your body's physiology.

This will involve a preliminary examination by a therapist to feel the structures of the problem area and make inferences based on how you respond to specific stimuli.

It may also involve x-rays to pin point, measure and determine the exact cause of your condition.

Once the cause of your condition has been clearly identified, our therapists will design a highly specific treatment plan tailored to suit your needs.
3.2

STEP 2 - Rehabilitation

Physical therapy sessions generally involve soft tissue manipulation, joint mobilization and guided exercises in order to improve range of motion, strengthen muscles, relieve pain and restore functionality.

In addition to physical therapy you may be advised to undertake other therapies to optimize the outcomes of your treatment.

You will also be given home exercise programs, which play an essential role in rehabilitation as well as re-education.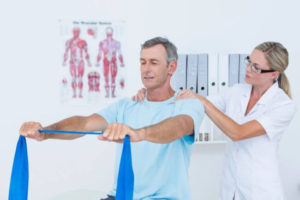 3.3

STEP 3 - Re-education

You will be educated on what movement patterns or habits have caused your musculoskeletal issue.

In partnership with your physical therapist, you will go through a process of re-educating you and your muscles to restore the correct movement patterns and healthy alignment.

This process of re-education is essential to the prevention of future problems and securing long-term results.
4
4.1

Is Physical Therapy safe?

Our physical therapists are highly trained and take your condition very seriously.

Whether it be joint and soft tissue mobilization techniques, exercises, heat therapy or electro therapy; your treatment will be constantly monitored, re-evaluated and adjusted to reflect your needs and provide the safest most therapeutic healing process possible.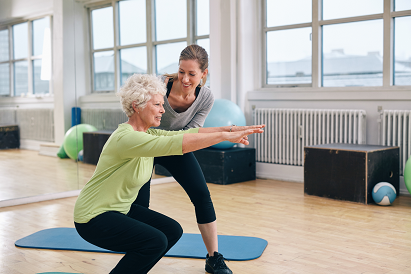 4.2

Is there a lot of physical exertion during Physical Therapy? If I get tired very easily, will I be able to rest?

Physical therapy is an active process and physical exercises are a big part of physical therapy sessions.

The exercises will always be at your level, and of course, if you get tired you will be able to rest.
5
5.1

Why should I do Physical Therapy?

Here are some of the common reasons patients choose to undertake physical therapy:
Relieve the pain symptoms of musculoskeletal conditions.
Restore mobility.
Re-educate your muscles and joints to perform actions correctly to prevent future musculoskeletal issues.
Reduce or eliminate the need for long-term pain medication.
Avoid surgery.
It is not invasive.
Allow patients with a loss of mobility due to age or injury to retain or re-establish independence.
Improve quality of life.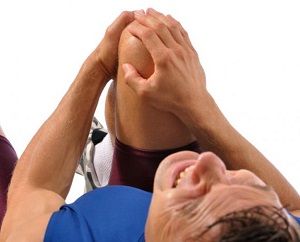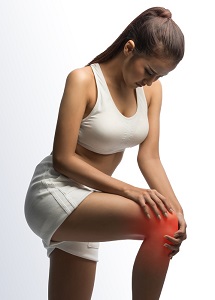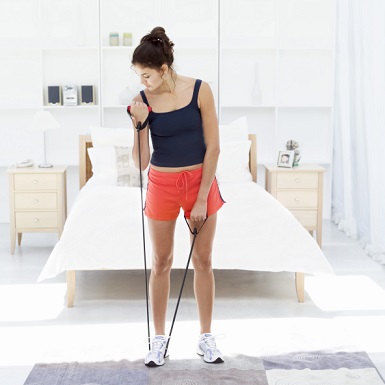 5.2

Are there any exercises I need to do at home? If yes, if I don't do these exercises will I still heal?

Home exercises are assigned to all patients of physical therapy.

It is important to recognize that you play an essential role in your treatment outcomes. In order to achieve the best outcome, it is crucial that you perform the exercises given to you.

If you don't do these exercises, you will still experience some pain relief and improvement of muscular function, but you will not see the optimal results that can be achieved through physical therapy.
5.3

Do you have any exercises I can download from your website that I can do at home?

Generally no, because we do not want you to injure yourself by doing wrong exercises.

That is why we take the time in person educate and demonstrate appropriate exercise for your specific condition.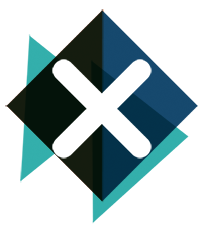 6
Are there any additional treatments or procedures that you provide during Physical Therapy treatment?
6.1

Ultrasound Therapy

Ultrasound therapy is used to create targeted heat therapy, micro-massage and anti-inflammatory effects.

This treatment is highly effective for conditions like arthritic joints, stiffness, bursitis, tendinitis and chronic pain.
6.2

Electro Therapy

Electro therapy is used to treat a broad range of muscular-skeletal conditions by reducing pain, improving muscular response and regenerating tissues.
6.3

Diowave Class IV Laser Therapy

The benefits of laser therapy include pain relief from minor muscular and joint aches, reducing pain and stiffness from arthritis, relaxing muscle spasms and increasing local blood circulation.
6.4

Whole Body Vibration Therapy

Used to improve strength, flexibility, power, bone-density, post-training recovery, muscle excitability, blood flow and balance. Additionally it reduces cortisol, a stress hormone which in excess can inhibit the healing process.
6.5

Medical Massage Therapy

Targeted hands-on techniques to mobilize and manipulate soft tissue and joint structures in order to diagnose issues, increase range of motion, reduce soft tissue tightness and eliminate pain.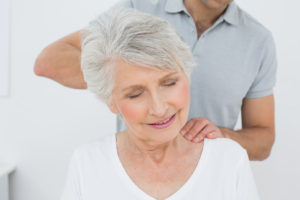 6.6

Kinesio Taping

Allows injured or overused muscles to have the full range of motion, whilst simultaneously supporting and relaxing them, consequently reducing pain and inflammation.
6.7

Home Physio-therapeutic Exercise Programs

Used to build strength where the muscles and joints have been compromised due to injury or illness and re-educate muscles in the correct movement patterns.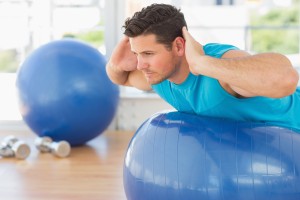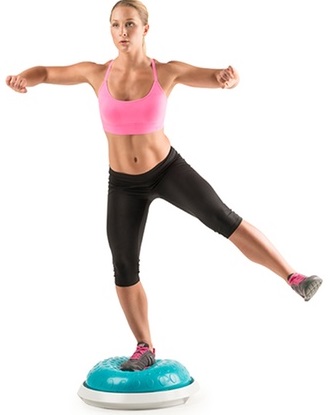 6.8

Balance Training

Specific exercise regimes to engage and strengthen the muscles responsible for balance to restore stability and help keep you strong and mobile for years to come.
6.9

Gait Training

For those who have lost the ability to walk following injury or illness, gait training provides powerful strength building exercises to get you up on your feet, mobile and living fully again.
7
IS IT COVERED BY MY INSURANCE?
Most insurance plans cover physical therapy, but the amount and type of therapy varies, so you may want to check with your insurance company regarding their coverage guidelines.
If your having trouble figuring out exactly what is covered, our staff should be able to give you help with this.